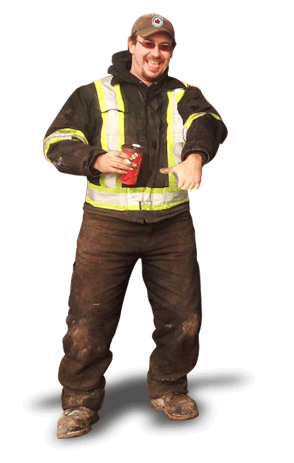 Originally founded as Art Wood Home Improvements, Art Wood started as a single owner/operator with part time help. Growing up in Northern Ontario, Art worked alongside his Dad on his sawmill. As Art grew older, he had the opportunity to work on logging crews and drilling rigs, allowing him to start building the skill set he has today.
Nearly two decades (and a name change) after founding, Art Wood Enterprises has grown to be an industry leading landscape construction and grounds maintenance company, while remaining family-oriented. We specialize in landscape design and build, year-round grounds maintenance, forestry services and contractor/handyman support, with a little to no waste approach in everything that we do.
With Art Wood Enterprises on the job, you'll never need to worry! Our professional staff is passionate, experienced and always ready to roll up their sleeves and get the job done. Our personable service allows us to manage any client and ensure that every job is done correctly and efficiently.
We take pride in our work, and you will too!
Art Wood Enterprises Fleet
Proudly Serving Kitchener, Waterloo, Guelph, Cambridge and surrounding area.