Commercial – Industrial – Residential Snow Removal
We take pride in our Snow Removal Services, and you will too.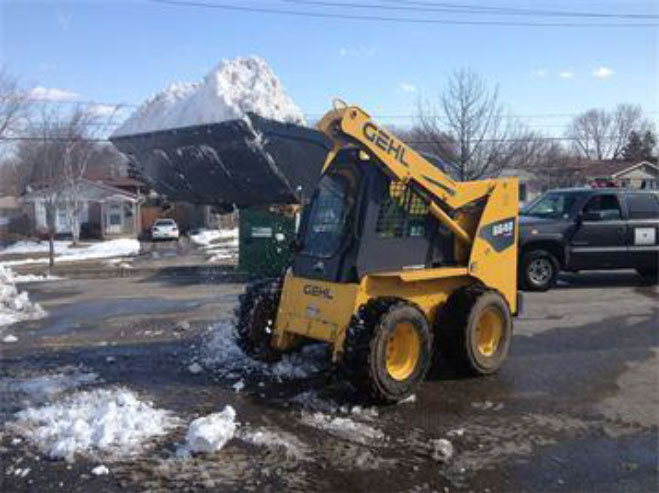 When winter weather roars in, Art Wood Enterprises makes sure that your property is safe for you and your residents, guests and customers.
"Up to the minute" tracking of weather, trucks, equipment and manpower allow us to be on-site quickly and to effectively clear any hazardous conditions.
We monitor weather data all winter long and are always on the alert for adverse conditions. You'll never find yourself off guard with Art Wood Enterprises on your team. We are ready with the equipment and manpower necessary to address the aftermath of a big storm or simply keep things clear.
Local businesses, homeowner associations, industrial sites, manufacturing, condo corporations, property managers and homeowners all depend on Art Wood Enterprises for snow removal, and ice management services. From simple plow service to comprehensive monitoring and ice management. We can tailor service according to site specifications and budgetary requirements.
We offer:
Complete commercial, industrial and residential snow removal, clearing and hauling services.
Full array of de-icing solutions.
GPS tracking of services and equipment with indisputable proof of snow removal service reports.
24/7 adverse condition reporting line.
24/7 site patrols at determinable intervals. Let us show you how we can earn your business.
Contact us today and let our professional, courteous staff provide you with a free, no obligation consultation.